Extraordinary vs Ordinary: A Holy Cage Match
My friend Bryson recently spent a week reading women's blogs and perusing Pinterest doing "research" for a project at work. I'm sure he learned whatever it was he was trying to learn (in addition, I suppose, to pennant-making and gluten-free cupcake baking). He also learned this, which he shared on Twitter: "Today's blog research theory: Some people want their lives to be as...
Editing With God
I have a tattoo. Not too many people know that about me. It's smallish and white (you can hardly see it) and on my right wrist. It looks like a scar. It says "ποίημα," the Greek word most often translated "workmanship" in Ephesians 2:10: "For we are His workmanship, created in Christ Jesus for good works, which God prepared before hand so that we...
Camping: An Advertisement
"Climb the mountains and get their good tidings. Nature's peace will flow into you as sunshine flows into trees. The winds will blow their own freshness into you, and the storms their energy, while cares will drop away from you like the leaves of Autumn." -John Muir Today, it is my goal to convince you to go camping. Of course, if John Muir hasn't succeeded...
Jennifer, the Holy Spirit, and the Terrible,...
Monday was one of those days.  My daughter London lost her pet rat. Twice. Twice we ransacked the house in search. I let the laundry sit for too long in the washer until it smelled moldy and I had to wash it again and even post-dryer it wasn't quite right. I spilled an entire bowl of hot tortilla soup on my head (our microwave is above the fridge) just moments after I'd cleaned the...
The Fast and The Furious, Taylor Swift, and New...
On May 24, 2013 America will welcome the release of Fast and Furious 6. That's right, 6. They made six of them. Lots of people saw the fifth one and lots more will likely see number 6 if projections are accurate. What can we say? We Americans like fast cars. And watching car wrecks. And Vin Diesel. Our tastes are predictable; they favor predictability. We like what we already like. Take...
Grieve With Me (a Lament)
I have two close friends with cancer, skin and brain, both "aggressive." Two other friends died of cancer this year. I have a friend with a little boy in NICU; he's been there for weeks and likely will be for weeks more. I have friends grieving—mourning a wife, a brother, sisters, parents. I have friends, well educated and well connected, who can't find work. I have friends in marriages so...
On Being a Good (and Terrible) Mom
In honor of Mother's Day, today's post is Mother-y. It's about something my kid said that seemed especially prophetic. A word from the Lord for mommy: Last night in the car as I pulled out of the Goodwill parking lot my daughter London began weeping. Two seconds before she'd been fine and now she was practically in the fetal position, her cheeks tear-smeared, her little...
We Must Die (But...)
I found something. I heard the Word at a gluten-free pizza place while my kids watched Spongebob on silent (the only way to watch Spongebob, I say). I heard God speak, loud and true, and I held onto the syllables like I'd hold a fishing pole with a marlin on the line.  See, I've read II Samuel before, every word of it, and I swear I never read this. It wasn't there before and...
It Doesn't Have To Be Awkward
The other night I sat with friends talking about what it looks like to share your faith. We talked about the potential awkwardness, about how we know it really shouldn't be awkward, about the difficulty of forcing it in conversations. And then Justin told this story and it was a story I'd never heard, which, when you've been married to a guy for almost 13 years and you dated for...
3 tags
Your Imperfect is Showing: Thoughts on...
Two years ago I leaned on my kitchen counter and told my husband I thought I'd done something wrong. It was one of those things that seemed wrong but maybe wasn't so bad, and I was telling him so he'd tell me it wasn't so bad and I'd feel better about myself. Instead, he looked me in the eyes and with compassion said, "Yeah. That was bad." And for some...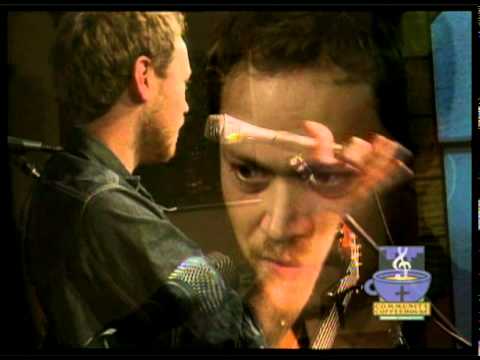 Your Story is Better Than Theirs (Because It's...
I've spent all day at a conference about God and ministry and faith. My eyes droop and my head, like an ocean, teems. Good conferences do that to eyes and heads. Now it's almost one in the morning and I'm thinking about (surprise, surprise) seeing God. Because I saw Him—in one perfect, piercing poem, in taut and messy truths told bold—but also because of something I...
You Deserve More than Sundays
I'm a preacher's wife, and to be honest, I don't always love Sundays. For one, I have to get the kids bathed and dressed and fed without help from Daddy who woke up before the sun. I get them dressed and braid their hair and haul them to the building thirty minutes before Bible class to make copies or talk to a deacon about something. I walk the girls to their classes and teach...
Disorienting and Reorienting Blessings
So Saturday I'm sitting in my bed looking through the pictures on my phone. It's a newish phone—I got it in February—and yet I already have a hundred pictures. Maybe two hundred. Who's counting? Anyway, I'm looking at the pictures. There's one of Eve's birthday party—a gigantic success, a real-life fantasy of fun. Another of our family picnic...
Almost My Favorite Thing: Waiting on the Lord
80 degrees is my favorite temperature. If the sun is bright and the breeze is crisp, I choose 80. Don't tell me that's hot—I'm from Florida and I live in Texas.  Yesterday I opened the front door to let 80 in. I opened the back door, too, and 80 ran through the house like my girls run from room to room, filling every square foot with its balmy goodness. I blasted my...
&
Baby platypuses. Oh mah goodness, the cuteness is unbearable. Cuteness aside, platypuses (and yes, that's the grammatically correct way to pluralize "platypus") are weird. Very weird. They have waterproof fur like a beaver and a big paddle tail like a beaver. They have webbed feet like a duck and lay eggs like a duck and sport a bill like a duck—but not exactly like a duck.  They don't use...
God Takes Suggestions (So Offer One)
There's this great story in I Samuel sandwiched between the high profile adventures of the conquering, charming, soon-to-be-king David. It's about Jonathan, Saul's son, David's best friend, a faithful follower of Jehovah and mighty warrior of Israel. He's with his father's army waiting for a coming battle between his people and the ever-annoying Philistines....
"Every preacher has a different routine for preparing a sermon. My own begins..."
– Barbara Brown Taylor in The Preaching Life
God Is Like the Sun (And I Can't See Him)
Last week was tough for all of us.  First Boston. Then West, Texas. We saw—on our tv screens and laptops and phones—people crying, people yelling, people hurting. Their loss seemed our loss as a heavy curtain of despair crept across our country.  Last Saturday night my friend Kim's brother, his wife, and their two teen-aged daughters died in a car crash. Their son, the...
In the Light
Sometimes my family sneaks away to worship God in a quieter place. My husband's a preacher and I'm a Bible class teacher and the girls are like church pets. We love being loved. We love being used. We love hanging around after worship for an hour talking and laughing, helping and being helped. We love our church.  But every so often, maybe three times a year, we three Gerhardt...
On The Walking Dead, Hunger Games, and High Stakes...
I read an article a few months back about the success of shows like The Walking Dead. The author, an editor at Entertainment Weekly, suggested that shows like this one (The Walking Dead, Revolution, Lost…) tap into what may be the greatest fear our generation, the fear of waking up to find our entire world upturned. He said, there's nothing that scares us more than the possibility of...
1 tag
The Afterlife Ache
A few nights back I listened to a woman grieve the loss of her three year old boy. On the radio. She'd written a book about him—sent it off to her publisher—never thinking her son would die and her book would launch at the same time. Now, here she was on Fresh Air talking to Terry Gross about the disease that took his life (Tay-Sachs), about living with a dying child, and about...
Watch
Meet Matthew Bogue. He's a God scout  and my friend. He is not a Christian.  You'll want to see the way he answers the question: Who Was Jesus? 
God Scouting
Gerard Manley Hopkins wrote, in Psalm-worthy lyric, "The world is charged with the grandeur of God.      It will flame out like shining from shook foil." Hopkins was a God scout. Elizabeth Barrett Browning famously said, "Earth's crammed with heaven, And every common bush afire with God; But only he who sees, takes off his shoes—The rest sit round it and pluck blackberries." Browning...
I Quit Because I Didn't Want to Lose. Ever Done...
I am going to tell you a story about something cowardly I did as a child. And it will have a lot to do with something cowardly you might be doing right now. Every year Northwest Elementary School sponsored a school-wide party at Southland Rollerskating Rink. My ten-year-old self felt deeply ambivalent about this for 4 reasons: 1. I was a very good roller-skater. 2. There would be a race. 3. I...
Why I Stopped Blogging (And Why I'm Starting Back)
I stopped blogging because I tired of telling. I stopped blogging because I wrote more than I read and said more than I heard. I stopped blogging because I want to be gentle and quiet, and because the voice of the blogger is rarely that. *** Two years ago I started writing a book about clothes and God. I wrote eight or nine chapters and a book proposal. I didn't sell the book. That's okay. ...
No, I didn't move to Mozambique. Or become a...
Hey friends! It's been a long time since I've written anything here at jlgerhardt.tumblr.com. Just wanted you to know, good things are coming! This upcoming Wednesday I'll debut a new and improved site with a new look and a new focus (it's a secret).  From here on out I'll be blogging three or four times a week and sharing more of your thoughts with regularly...
God's Special Possession
Reading this morning in I Peter I stumbled in the pre-dawn dark across this description of God's people: "But you are a chosen people, a royal priesthood, a holy nation, God's special possession." I'm familiar with the first three—people, priests, nation—but the third shook me awake. I am, we are, God's special possession. London has a special...
Good Preaching
Good preaching is not perfectly polished. It's not slick arguments or funny stories. It's not so much art or science. It doesn't require a Ph.d. It isn't about charm or charisma or being projected onto screens above the sanctuary stage.  Good preaching is the good news told from a good heart landing on good soil.  All three are required.  Good preaching results when...
What I'm Reading Now...
Angle of Repose by Wallace Stegner This is the best novel about marriage I've ever read. It is intimate and real and exhausting and trimmed in hope. And it's by Wallace Stegner who writes sentences so beautiful you have to occasionally pick yourself up off the floor. The Spirit of the Disciplines: Understanding How God Changes Lives by Dallas Williard Reading this book makes me...
Dreaming, Mexican Food, and the Presence of God
Last week I ate at one of my top ten favorite restaurants. It's great—delicious, of course. But I love it more because of the memories than because of the lick-the-bowl-worthy yellow cheese dip.  Seven years ago I reached for chips one after the other, excitedly cramming them in my mouth, as Justin and I brainstormed what it might look like to leave everything and move to New York...
You Can't Have What You Won't Fight For
You'd expect him to be tired. He's been wandering in the desert for forty years, doing time for a crime he did not commit, a crime he tried to prevent. He is eighty five years old, and finally, free from his sentence, he has reached the land of his retirement. A place to stop. A place to rest. But Caleb, a man of faith, faith and unmatched courage, will not rest. Not yet. He says to...
Scared Still
I rode in a truck with my dad for seven or eight hours yesterday, talking all the while. At some point on the serpentine path of our discussion he mentioned the parable of the talents. He said, "I think a lot of us are like that guy who buried his talent because he was scared of his master." He said, "I think we're terrified that we're going to cross some...
What Love Looks Like
I Corinthians chapter 13 changed my life. When Justin and I counsel couples about to get married, we read "love always trusts." We watch God upend cultural paradigms, tear down self-protecting walls, and show us the way of vulnerability. Young eyes open wide and heads start nodding, and those words seem so obvious and right. When I think about parenting my girls and I think...
Observations from the Beach...
Here are some things I think when I'm sitting by the shore (indulge me): 1. Beach winds sound like God whispering through a megaphone. 2. The sea loves the sand more than the sand loves the sea.  3. The sun at noon lingers over the water, admiring itself in a million tiny mirrors reflecting and magnifying its glory. 4. Waves lift and pummel. Both. 5. Life is best lived in the...
Eve, God, and Doing it Again
Eve approached the Shamu Express attendant worried, a little scared of the ride but mostly scared of not getting to ride. She stepped toward the ruler as she'd done a handful of times before and stood tall to be measured. She looked straight ahead. She did not smile.   For two years Eve Adeline has wanted to ride the Shamu Express roller coaster in the kiddie section of Sea World, and for...
Why Making Yourself Vulnerable Might Be a Good...
Saturday I helped friends move.  I heaved a hundred clothes-heavy hangers into my trunk. I artfully packed the art into the back of an SUV. I carried boxes and furniture, baby gear, and socks up and down a sloping driveway.  It wasn't until I picked up the top drawer of their dresser, filled with papers, mementos, and jewelry and all the things we hide from thieves by placing them in the...
Marriage Isn't Easy (and that's what makes it...
Today, August 12, 2012, Justin and I celebrate 12 years of married love. 12 tribes of Israel. 12 apostles. 12 years.  They say 12 is a perfect number, in the Bible at least, and these twelve years have been perfect. Of course, they haven't been perfect, too. Marriage is wonderful (full of wonders), frequently fun (sometimes routine), mostly comfortable (occasionally awkward), super...
Washed
Yesterday I turned my back too long, a dangerous thing for the mother of two crafty kids. When I finally investigated the too-quiet I found London and Eve, their bodies covered in tempera paint. "We painted ourselves!" London said with glee. Twenty  minutes earlier London had creeped into my room and asked to paint. I'd said, "No." I reminded my green-armed,...
I Love the Church (Even When We Disagree)
I spent the morning reading about love and wishing I were better at it. I carried my open pocket Bible all over a crowded Chuck-E-Cheese, because Chuck-E-Cheese is a mindless place and my kids were actually behaving and so why not? I made notes in the margins with a pencil and then stashed the pencil under my left thumb while I used my right to shove a token into the ski ball slot. I read that...
Lest We Forget What Makes Us Strong...
If, as Christians, our hope is ever to shock those with whom we disagree by the strength of our numbers, I worry that we have either overestimated the size of our group or joined up with the wrong crowd.  We are a small gate, narrow road, minority-minded people as God's people have always been. We are the boy David pitted against a giant, Gideon and his three hundred men with lanterns in...
I'm watching a friend's little girl. She's two, almost three, and she calls me Mommy. Which would make me feel special but she calls all grown women Mommy. So… Still, watching Bettie and being called Mommy feels good and right, because Bettie is my family, my daughter (in a way), and Laura, her mom, is the intensely compassionate sister I never had but do.  Church family...
"London: When I go up to see Heaven I want to see temptation dead! Eve: I want..."
– Yes, they said that. London spoke angrily. Eve in earnest.  London is on an "I hate temptation" kick. She tells God almost every night that He shouldn't let temptation into Heaven because temptation made all the bad guys bad. Then she says, "But if temptation wants to be...
"If we cannot say who [Jesus] is in twenty five words or less, it is because he..."
– Barbara Brown Taylor in The Preaching Life
Friends...
In the last three days I've spent 15 and a half hours with two of my best friends. Just talkin' and what not. Some of the time we yelled at our kids. Most of the time we laughed.  Before I came to Round Rock it had been a long time since I'd had really great friends—partner friends, friends who know you, friends who can make you laugh so hard you spew coke out your nose,...